HEAL YOUR HEART ♥ 

CREATE WITH COURAGE

 ♥ 

LIVE WITH PASSION
 Have you ever wondered how the Law of Attraction really works?
Or if your Thoughts, Emotions, and Attitude really do Impact your Life?
Want to learn how you too can create whatever you would like for example-

These are just a few of the miraculous things I've successfully created into my reality

and therefore can help my clients create:

a $615 ticket to Bali.....

a FREE trip through the Panama Canal on a private 33ft yacht.......

enough money for a 4 mo Adventure Trip to Central America (in just over a month).....

a $600/mo one bedroom artist's loft on the beautiful beaches of Maui.....

publishing your books.....

a 9 week adventure exploring Southeast Asia with the love of your life.....

your dream partner and ideal relationship....

and any other dream you have!
In this course you can learn how you can use the process of creation
to successfully manifest whatever you want in your life!

This powerful course will teach you the science behind the Law of Attraction. Why? so you can use the most powerful tool on the planet to create your dreams. Science is proving more and more that we are the creators of our own reality and the things we experience here on this planet. We are NOT just victims of circumstance. Through focused attention and intention we can create the experiences we want to have in the future. Our thoughts and emotions are extremely powerful in shaping our reality.
In this course you will learn:

Strategies to be a powerful co-creator in your life

Little known facts about our energetic nature

The latest science behind the law of attraction

Why so many people's minds are programmed to fail and therefore self sabotage

The power of your emotions in attracting things to you

3 steps to reprogramming your brain to creating lasting change

Tools to harness the power of your mind to create what you want in your life

Techniques for Manifesting things quicker

How to create and manifest through P.L.A.Y

3 Secrets to manifesting your dreams 

.......and much more!
 I have used the knowledge and tools I will teach you, to manifest many many things! These tools have helped me to live my own dreams and create the reality I want. I am very excited to share my knowledge with you. I am passionate about living my dreams, and one of my dreams is to help others (like yourself) to live their dreams too! You can truly create whatever you want if you apply the spiritual laws of creation to harness the amazing power of your thoughts and emotions!
This information is priceless! Personally I have invested tens of thousands of dollars to learn the skills and powerful life transforming knowledge I will teach you in this course. It was worth it! I am worth it! My dreams are worth it! and so are YOU and YOUR dreams!
However, I realize not everyone has tens of thousands to invest in themselves. I also know it is part of my personal mission to help share this knowledge with as many people as I can. SO I have created this condensed yet comprehensive course for you to learn how to create your own reality and start living your dreams today!
Y

ou can begin learning how to COMPLETELY CHANGE your life NOW!
Start this life transforming course today!
Online course ONLY- $299 
I have taught this information in live workshops since 2013 and it has changed many lives! I am now offering it as an online course instead based on the feedback I consistently received from my students. 
"There is so much material covered. It would be nice to take it online (at) a slower pace to soak up each item and activity more fully".
 (Dean W.)
I Invite You To Join Me in Creating YOUR Dreams now! 
 
Here is what my students are saying...
What was your experience attending this workshop?
"LOVED IT!!! And would Highly recommend it to anyone" -Dean W.
"The workshop was very powerful! I felt a very good feeling of hope and was inspired throughout." -Anonymous (2016)
"This gave me more active ways to change my life and thought patterns......It helped me live a more joyful, grateful life and I recommend it for anyone who needs more hope!!!" Sheri B.
"I really enjoyed it and highly recommend!!...... it was so helpful and thought provoking about changing your thought patterns and Ashlee taught ways to put it into practice. It's a must go, for when she does it again." Christy P.
"It was great. I learned a lot and feel ready to start a new future and create a new life." -Anonymous (2016)
"I love that you share your story and that you have "been there, done that".  It makes me want to learn more from you because it feels genuine and real instead of preachy. I did watch the modules and did the homework. I still jump up and out of bed and dance my way out. I forgave a family member and released the pain associated. I am gearing up for another adventure in February and can't wait for that." Alice H.
"It has thought me practical mind exercises to cope with stress and develop new habits. And has given me inspiration to do better and be better person by practicing control over my emotions and thought process." Valeria S. 
"Good info. Places to start. Thanks so much! Appreciate your story and what you've learned from it." -Anonymous (2016)
"I've attended several of Ashlee's workshops and events all of which have been very informative and helpful! I have come to learn how I can regain and reignite that passion, love and sense of adventure for life and create the life I really want through harnessing the power of my mind, thoughts and emotions. I am thrilled and excited for that which lies ahead as I live with passion and a greater sense of purpose. I can honestly say I am fulfilling my dreams, living life to the fullest and I have never been happier from what Ashlee has instilled in me! What I appreciate most working with Ashlee, is her loyal commitment to her clients, she is passionate about what she teaches and lives it every day. If you're wanting to make permanent changes in your life, and manifest your own dreams and goals than, I would highly recommend taking part in Ashlee's online courses, workshops, Divine Daughters Group Mentoring and Passion Quest Adventures. Mahalo! " Coy C.
"I learned a lot of new information about energy" -Toni T
"I highly recommend these classes! They really can make a huge difference." Lisa D
"I took Ashlee's course to learn more about the unhealthy habits I had in my life at the time. I had gone through a divorce and felt like I was just set up to have bad luck. Ashlee's class taught me that I am responsible for all that is in my life. If people treated me poorly it was because I let them. Her teachings helped me to see I could become more aware of how I let negativity into my life and by taking responsibility I could consciously change it. I remember her teaching how our bodies adjust to stress levels as a norm so that when we are not stress we no longer feel normal and will seek out things that will bring us back to that stress norm. I remember thinking to myself, 'That makes so much sense.' Now when I get stress I am better able to manage it and have overall decreased the stress in my life. Ashlee's course has been a blessing to my health and happiness!" Janet K
"I loved it! Learn great from stories. You made hard truths easy" -Anonymous (2016)
Meet Your Trainer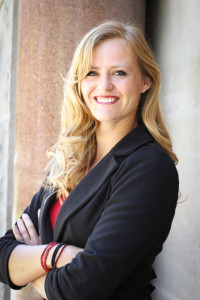 After going through the healing process after my own divorce, as well as a very traumatic experience at the end of my second major relationship. I decided that far too many people were stuck in the feelings of despair, hopelessness and depression that major heartbreak brings. Therefore I wrote my book and designed my workshops: Healing from Heartbreak, and Passion Quest: Creating Your Dreams with P.L.A.Y, as well as my coaching practice, specifically to assist others in understanding and healing from their divorce and life altering breakups.
Since 2008 I have been "doing the work" studying, learning, working on my own healing process and personal development and incorporating these practices into my life. Through reading, researching, and attending workshops and seminars with various spiritual thought leaders, and scientists such as the former Dr. Wayne Dyer, Louise Hay, and Dr. Joe Dispenza, combined with the doctrines of my Christian belief system, I have come to heal, understand and forgive. I can't wait to share what I have learned from these amazing teachers, healers, and spiritual leaders.
My goal is to support those whose "happily ever after marriage" did not turn out quite as planned. I want to help others keep their faith and not give up on themselves, or fall away from God and the Savior after divorce. I know we each have our own lessons to learn, however I would like to help people avoid making some of the detrimental mistakes I and so many others have made after divorce and heartbreak. When I got divorced I was shocked and very discouraged. My emotions ranged from sadness, and pain to anger and frustration.  I did not know where to turn for help and found little support as a 23 yr old divorcee in Provo, Utah (aka the family capital of the nation). So I left my religious belief system and stuck out on my own to try and find peace, understanding and healing, because I felt misunderstood and alone. I want to help others who experience the tragedy of heartbreak to know that they are definitely not alone.
I am Christian and this workshop will come from a Christian perspective, incorporating all the spiritual truths that I have learned from various spiritual leaders.
The information contained in this workshop: Healing from Heartbreak will significantly change your life for the better! If you do the work and apply what you are taught, it is sure to move you from heartbroken, depressed, and discouraged to healthy, happy and passionately thriving in life! Therefore this information is priceless, personally I have spent tens of thousands to attend courses and workshops to learn the information I will be teaching. However, I know that it is my life purpose to use my experience and learning to help as many people as possible. Because of this my goal is to make my courses very affordable so they are available to anyone who wants to make a change in their life.
* Note once purchased all courses and coaching packages are
non-refundable
some may be transferable,
terms and conditions
can be found here.