---
♥

I see dance being used as communication between body and soul, 
to express what it too deep to find for words.

 ♥
~Ruth St. Denis
---
Are you looking to have some

FUN?
Would you like to

get in better shape, build self confidence and feel sexy?
Then learning to Salsa dance is perfect for

you

!
Salsa Classes:

*Private one-on-one lessons- $50/hr individually or Package of 5 lessons- $200 or 10 lessons- $350)

*Semi Private lessons (up to 4 people)- $60/hr (Package of 5 lessons- $250 or 10 lessons for $400)

 ***Call Ashlee today at 435-535-1243 to arrange for your Salsa lessons
---
♥

"Great dancers are not great because of their technique; they are great because of their passion.  Dance is the hidden language of the soul. Movement never lies. It is a barometer telling the state of the soul's weather to all who can read it." ~Martha Graham-

 ♥
---
Why Salsa Dancing?
Movement of the body through dancing has an amazing power to heal the soul. This is why I decided to start teaching Salsa dance lessons specifically for women. Salsa is a fantastic way to have a fabulous and fun time expressing yourself while naturally restoring self esteem, and self confidence.  That is why it is incorporated in Free-Spirited Faith's workshops and course. Often times after a divorce the damage on the soul and personal wounds are deep, and we may not even know where to begin to access and heal them. Our Salsa dance lessons provide a shortcut to healing.
♥ "There are short-cuts to happiness, and dancing is one of them."
– Vicki Baum ♥
This is especially true when our femininity and sexually have been lost in the marriage or attacked such as in the case of affairs or unhealthy sexual relationships. I know from personal experience how beneficial Dance is for healing, restoring healthy self confidence and provided an appropriate and positive outlet for sexual self expression.
 Six years ago I traveled to Guatemala on a quest to put myself back together after my marriage ended. I was not a dancer at the time. In fact, you could not pay me enough to dance back then, I was much too shy! Much to my surprise my life was significantly changed when a friend literally dragged me to Salsa class with her. I was shocked when I fell in love with the dance! It was so much fun! It felt great to move my body and express myself in such a sexy feminine way! Once I started to get the hang of it, I realized it had done wonders for my self confidence.

I want to share this experience with others because I feel every woman deserves to feel beautiful, feminine, and sexy. I believe it is an important contributor to the healing process.
♥ "The dancer's body is simply the luminous manifestation of the soul."
– Isadora Duncan ♥
Dance and other forms of artistic expression have been so healing for me. They have been such a big part of my healing process from my divorce. I believe we all have creativity ingrained in our souls, and when we unleash this, we are able to more fully express ourselves as who we truly are. This is why Free-Spirited faith incorporates dance and art into our workshops and courses. We also offer salsa dance and art classes seperately as well.
Currently I live in Salt Lake City, Utah where I teach Women's Salsa dance classes for fun, self confidence boosting, and healing. I also teach basic jewelry making classes as an opportunity to express creativity which also enhances healing. In addition for those who are truly interested in diving into a new art form, I teach a variety of glass art classes, focusing on different skills. Please email Ashlee@freespiritedfaith.com for class details, or call 435-535-1243. Thank you! I look forward to hearing from you! 🙂
♥ To dance is to be out of yourself. Larger, more beautiful, more powerful. ~Agnes De Mille
♥ The truest expression of a people is in its dance and in its music. Bodies never lie. ~Agnes de Mille
♥ Dancing is like dreaming with your feet! ~Constanze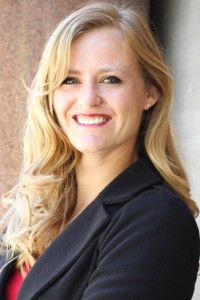 About your Teacher: I took dozens of private Salsa lessons in Guatemala, and learned so much from my amazing instructors there. However, when I returned to Utah I was sad to find that no one here teaches the way they do there. I want to share this amazing gift with other women, which is why I have decided to teach Salsa classes specifically for Women. I will teach you Sexy Salsa shines in a relaxed, comfortable and fun environment, the way I was taught in Guatemala! Then you can confidently go show off your moves at the dance club. I look forward to teaching you and having a fantastic time!