Divine Daughters

is a group mentoring seminar series specifically designed to assist women to:

♥ Reignite their passion

♥ Live their Dreams

♥ Step into their power

♥ Break unsupportive belief patterns

♥ Heal and align their Chakras

♥ Eliminate false beliefs and reprogram the mind

♥ Fully utilize their Divine Nature in Creating

This group mentoring program is for women who could use more passion, and enthusiasm for life! The purpose is to help women heal their hearts, live with passion and courageously create their dreams!
If you are a woman who would love to have more passion, energy, and enthusiasm for life the Divine Daughters series is for you!
If you would love to learn more about energy, and the science of creation, so you can use it to create your dreams, this series is also for you!
If you need more self confidence, healing, or support in helping you achieve your goals and dreams, Divine Daughters is your answer!
In this group mentoring program, we will be working through each of the 7 main Chakra areas to heal and align them. Based in Eastern spiritual traditions Chakras are the centers of spiritual power in the human body. In Hindi Chakras means "wheel of spinning energy".
Having healthy Chakras is key to your physical, emotional, and overall health. Having clear and aligned Chakras frees up the energy you need to create your dreams and makes the process of creation more effective! In each area we will use specific tools and techniques to clear out negative beliefs, unsupportive patterns and change unhealthy habits. 
The Divine Daughters series includes an experiential 1-day event every 3-4 weeks where we will gather to learn about a different Chakra. 
The goal is for women to come together for these mini workshops and experiences to support each other through the process. With the support of a group you will begin working on healing that energy center to create change in your life.
Then for the next few weeks we will focus on that energy center and create new healthy habits to support it. Between these mini workshops you will have time to implement what you learn before we add to it at the next event. We will also have weekly group coaching calls between events, as well as a closed Facebook group and accountability partners to support you on your journey. 
 The knowledge and tools in this program will help you to:
♥ Increase Your Energy, and Improve Your Physical Health!
♥ Regain Self-Confidence and Reignite Your Passion for life!
♥ Find Your Purpose, and Take Your Power Back to live it!
♥ Heal Your Heart, and Break Emotional Addiction Patterns!
♥ Find Your Voice, Speak Your Truth and Create Clarity!
♥ Enhance Your Intuition and Uncover Your Spiritual Gifts!
♥ Remember Your Divine Nature and Hear Your Soul's Message!
So you can:
*Create Your Dreams
*Live Everyday with Passion
*Confidently Live Your Purpose
*Create and Attract Healthy Relationships
*Achieve Your Health Goals
*Take Action on Intuition
*Become a Master Creator
Make yourself a priority, invest in bettering yourself and completely changing your life. Take action now to move towards what you really want from life and fulfilling your personal mission! 
Contact Ashlee at 801-836-4176 to schedule a clarity call to see if this program is right for you!
 Meet Your Trainer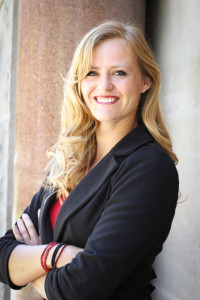 After going through the healing process after my own divorce, as well as a very traumatic experience at the end of my second major relationship. I decided that far too many people were stuck in the feelings of despair, hopelessness and depression that major heartbreak brings. Therefore I wrote my book and designed my workshops: Healing from Heartbreak, Passion Quest: Creating Your Dreams with P.L.A.Y., Divine Daughters group mentoring, as well as my individual coaching practice specifically to assist others in healing and regaining passion for life! 
Since 2008 I have been "doing the work", studying, learning, working on my own healing process and personal development and incorporating these practices into my life. Through reading, researching, and attending workshops and seminars with various spiritual thought leaders, and scientists such as the former Dr. Wayne Dyer, Louise Hay, and Dr. Joe Dispenza, combined with the doctrines of my Christian belief system, I have come to heal, understand and forgive. I can't wait to share what I have learned from these amazing teachers, healers, and spiritual leaders.
My goal is to support those whose "happily ever after marriage" did not turn out quite as planned. I want to help others keep their faith and not give up on themselves, or fall away from God and the Savior after divorce. I know we each have our own lessons to learn, however I would like to help people avoid making some of the detrimental mistakes I and so many others have made after divorce and heartbreak. When I got divorced I was shocked and very discouraged. My emotions ranged from sadness, and pain to anger and frustration.  I did not know where to turn for help and found little support as a 23 yr old divorcee in Provo, Utah (aka the family capital of the nation). So I left my religious belief system and stuck out on my own to try and find peace, understanding and healing, because I felt misunderstood and alone. I want to help others who experience the tragedy of heartbreak to know that they are definitely not alone.
I am Christian and this workshop will come from a Christian perspective, incorporating all the spiritual truths that I have learned from various spiritual leaders.
The information contained in this Divine Daughters series will significantly change your life for the better! If you do the work and apply what you are taught, it is sure to move you from heartbroken, depressed, and discouraged to healthy, happy and passionately thriving in life! Therefore this information is priceless! Personally I have spent tens of thousands to attend courses and workshops to learn the information I will be teaching. I know that it is my life purpose to use my experience and learning to help as many people as possible. Because of this my goal is to make my courses very affordable so they are available to anyone who wants to make a change in their life.
* Note once purchased all courses and coaching packages are non-refundable some may be transferable, terms and conditions can be found here.