Are you ready to heal your heart? 
Do you find yourself feeling shortchanged and asking

WHY ME!?
Are you ready to make some permanent changes in you life and relationships?
As your 
Heartbreak Healing coach

 I help you to 

move forward with faith

 

beyond heartbreak 

to overcome the

pain of divorce,

 

betrayal,

or other life altering relationship changes.*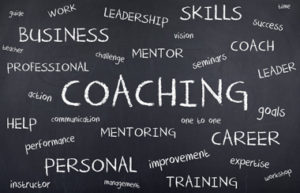 ---
 

Healing from Heartbreak

 Introductory Package- $599
2 Month Healing From Heartbreak online course
Healing from Heartbreak "Homework" assignments
(2) Healing From Heartbreak coaching sessions 
Free Bonus:
copy of Healing from Heartbreak book
---
Healing from Heartbreak
3 month Coaching Package- $1499
(6) 50 min personal coaching or energy healing sessions
Access to online Healing from Heartbreak course
Healing from Heartbreak "Homework" Assignments
Healing from Heartbreak Printable Workbook
assignment accountability, tracking and follow up
Free Bonuses:
copy of Healing from Heartbreak book
Access to Private FB Group for community support and asking questions
---
Ultimate

Healing from Heartbreak

Package*-
Personal Coaching Package Plus Passion Quest Adventure Healing Retreat!
Incredible life changing Passion Quest Women's Retreat in Magical Maui!
Retreat Activities Include:
* Daily Visualization, Meditation and Morning Movement!
* Healthy Breakfast including fresh island fruits to fuel your body for an amazing day!**
* Traditional Hawaiian Luau
* Waterfall Repelling Adventure
* Sailing in the Beautiful Islands
* Snorkeling with Sea Turtles
* Learning to Surf
* Camping at the Sacred Pools
* Breathtaking Sunrise over the Ocean
* Sunrise/Sunset from Haleakala Crater
* Paint Night
* Relaxing on the Beautiful Beaches
* Spa Night
**All Retreat Activities are included in your package as well as all Breakfasts, most lunches and some dinners.
Plus……1 month of 1-on-1 coaching customized to YOU to help you to Heal Your Heart and move forward to create YOUR dreams into reality!
*Please contact me for more details this course is by invitation only.
---
I want to help you to heal, forgive, let go and move forward to Create your dreams! 
Call now

to schedule your Free consultation

435-
535-1243
 or you can also email
freespiritedfaith@gmail.com
* Note once purchased all courses and coaching packages are non-refundable some may be transferable, terms and conditions can be found here.
What you can expect?
In our sessions we will work together to help you to understand why me!?, breakthrough unsupportive beliefs, and move forward. Through changing perspective, forgiving, and taking responsibility for your part in your past relationships, you will leave the "victim" mentality in the past. Then you can  take control of your current life situation and creating the future you want.
 I will teach you tools to move forward by helping you uncover and change patterns and unsupportive beliefs that are stopping you from having what you want. Of course you are the only one who can do the work to change your life, however I will be there to teach, support, and lead you in healing from devastating heartbreak. 
I have been where you are multiple times and I have successfully overcome that energy sucking grip of despair, disappointment and hopelessness that comes from complete heartbreak. I have learned valuable lessons and tools from these experiences. I have healed and overcome these heartbreaking obstacles to find peace, hope and understanding.  I am committed to assisting you in doing the same as your accountability partner, teacher and support on the way to healing from heartbreak and thriving in your life once again!
*
If you are recovering from divorce or other heartbreak, I highly suggest doing the full 8 Session Healing from Heartbreak coaching package in order to get the best results and see changes in your heart and life! I am sorry that you are in this heartbreaking situation, and I understand what a struggle it can be just to get up each day. I look forward to helping you to get past this and thrive in your life once again! 🙂 
If you would like to know more about your coach you can read My Story here.