Free-Spirited Faith is dedicated to assisting souls in healing, passionately living their dreams, and accomplishing their unique personal mission and purpose.
You are not a "victim", who is at the mercy of the things that happen to you. Everything happens for a reason.
Together we can find out what that reason is, so we can learn and grow from our experiences.
Then begin creating new dreams which are more inline with who we are are want we want out of our lives.
At Free-Spirited Faith, we believe in P.L.A.Y. = Passion, Love, Adventure....and helping you find and live YOUR "Y"!
Ashlee Peterson Call, The Founder of Free-Spirited Faith, has developed several signature processes to help you to heal your heart, create your dreams with Courage and Live with Passion! She has put each of these processes into an online course to help you learn and grow in the privacy of your own home and with the flexibility to fit them into your current life. Her first signature course is "Healing from Heartbreak" and her "7 Steps to Creating Your Dreams with P.L.A.Y.! " are for both men and women. Her  "Divine Daughters: Chakras and Creation" and "Passion Quest: Courageously Creating Your Dreams" courses are geared towards women, yet anyone is welcome to take them and would likely benefit just as much from 90 %of the course materials.
Are You Ready To Make A Change?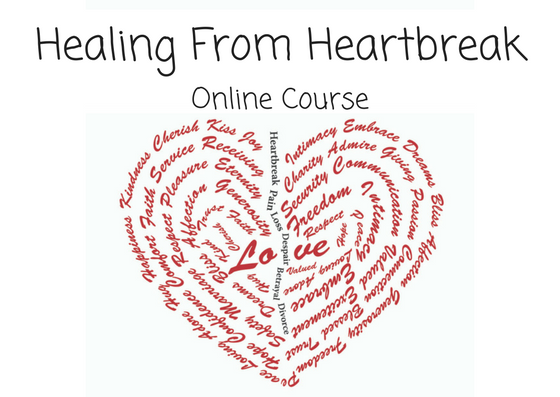 Learn the 7 Spiritual Keys to Healing from Heartbreak and Breaking the Pattern. This course is for those who have experience a loss of relationship, divorce, or other type of significant heartbreak. Join me, as I walk you through this signature process to help you heal, find peace in your current circumstances, and move forward to create better ones. In this course you will begin "doing the work" and learning the skills to heal from divorce and other significant heartbreak.
What you can expect to Learn:
7 Spiritual Keys to Healing and Breaking the Pattern
How to identify negative patterns and take steps to change them
To take the lessons and learn to Move forward with forgiveness
Understanding the psychology behind your negative experiences
And More...
Have you ever wondered how the law of attraction really works? Or if your thoughts, emotions, and attitude really do impact your life? This powerful course is all about the science behind the law of attraction, the power of your thoughts and emotions in creating your life and how you use P.L.A.Y to create anything you want!
What you can expect to learn:
Strategies to Becoming a Powerful Co-Creator 
How to get the Cycle of Creation and Law of Attraction working for you
How to Create Lasting Change through P.L.AY!
3 Secrets to Manifesting your Dreams Now!
And More...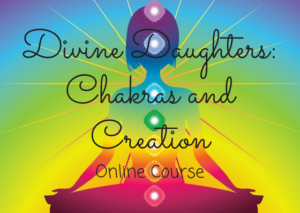 Are you ready to step into your true Divine Nature as the powerful co-creator of your life? You are a Divine Daughter, you have immeasurable power and potential to create and become whatever you want! This powerful course teaches you about your 7 main Chakra energy centers of your body, and how you can get and keep them balanced and in alignment to be the most powerful creator you can be. You will also learn the basics of Quantum Physics and as well as my signature process of Creation through P.L.A.Y! 
Join me for this life changing series as we work through each of the 7 main Chakra areas to clear out negative beliefs, supportive patterns and unhealthy habits to reclaim your power as a Divine Daughter.
Some of the benefits you can expect:
Taking back your power as the co-creator of your life
Regain Your Self-Esteem and Confidence
Improve Your Physical and Emotional Health
Increase Your Energy
Greater success creating  (aka manifesting) things into your reality
And Much More...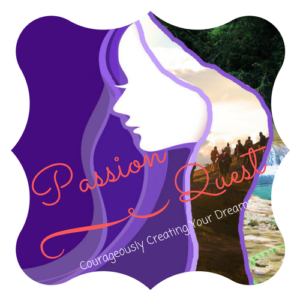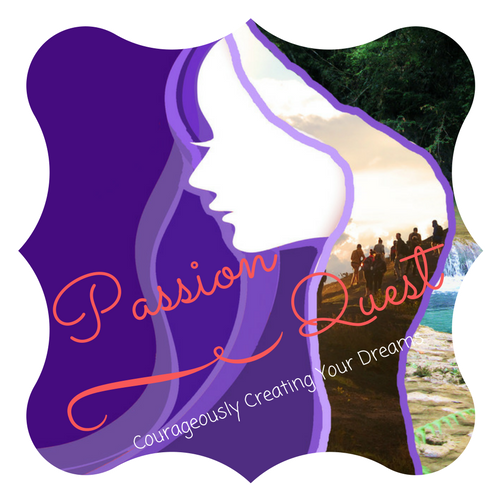 Passion Quest is my most inclusive course it has over 30 videos in the 12-Module intensive online course. My signature Passion Quest process is designed to be a complete life transformational experience for the women who complete this program. Passion Quest includes all of the information from my "7 Steps to Create Your Dreams with P.L.A.Y." and "Divine Daughters: Chakras and Creation" courses as well as an overview of my 7 Spiritual Keys to Healing from Heartbreak in addition to many more videos that help you go more in-depth into the fascinating power of the mind and emotions in the process of creation!
If you are ready to start living your dreams rather than just dreaming about them, and you want a step by step guide to walk you through this process for the next 3-6 month to help you make it happen then this is the course for you! *Private Coaching is also available to women in this course.
Some results you can expect:
Knowing how to actually attract anything you desire into your reality (physics, not just philosophy)
To become a Master Manifestor using the Science behind the Law of Attraction 
To truly understand and know how to implement the energetics and Cycle of Creation
So Much More! ...click here for more details about my Passion Quest Course